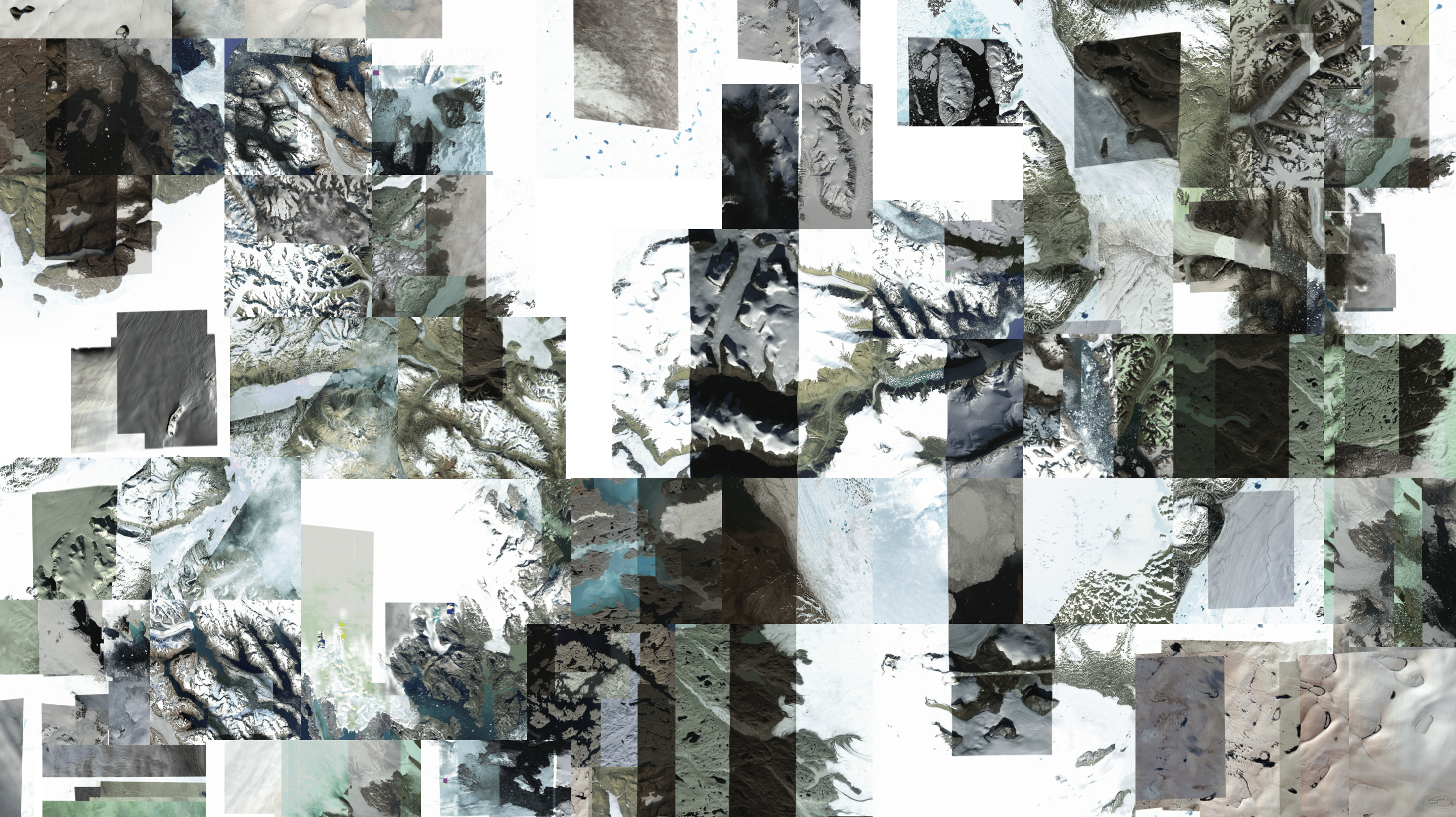 IMAGE 101
Format: Digital
Genre: Code
Country: US, New York
Year: 2021
Focus on anomalies in raw raster data found in satellite screenings of earth. Challenging our visual perception and assumption of the space, 100 extracted images of discrete errors in the ML stitching model are manually collaged together forming 1 hypothesized landscape. The area of primary focus is Greenland [ DMS Lat 67° 0'37.1628" N | DMS Long 50° 42' 44.4708" W] Project in partnership with ︎︎︎

Columbia University Center of Spatial Research

.
PUBLICATIONS:
Autographed Drawing was auctioned at ︎︎︎
Architecture for Change Foundation.
Archive of the Columbia University Graduate School of Architecture, Planning, and Preservation.